The Hands
The hands still need to be revised, but this is what I have so far.
The hands have two fingers and two thumbs. The extra thumb is on the other side of the hand from the normal thumb. I took Technic Legos and built a small device. The shorter end attaches to my thumb. The other end will move in contrary motion to my thumb movements.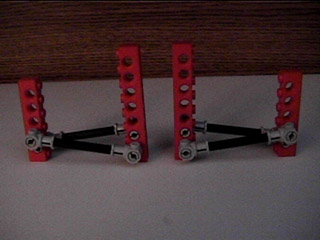 I took a pair of gardening gloves and attached the thumb contraptions to them. I then attached foam around the thumb, the extra thumb, and the fingers. I added some foam to the base of the palm to help blend in the bars from the device. Next, I cut a pattern out for the hand now that the shape of the hand was created.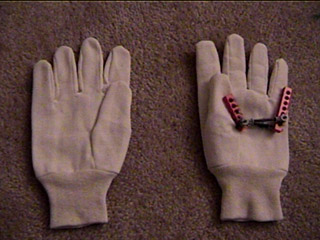 After sewing the hand together, the thumb device didn't work as well as it did before I build the rest of the hand. I am going to have to revise this.
---
The Tail
Right now, the tail is just a tube filled with stuffing. The end of the tail is forked, and the base of the tail is sewen to the pants.

Eventually, I will develop a better tail that will swing.
---
The Wings
The wings have yet to be developed.
---
The Whole Thing
And this is the completed suit! (click to see a larger pic)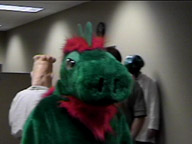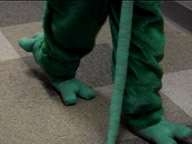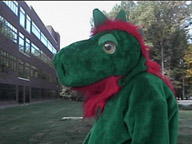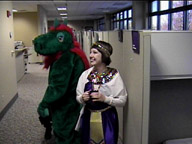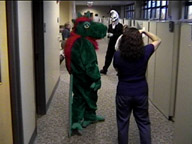 ---